Are you passionate about finance and ready to take on a rewarding career as a Financial Planner? Look no further! Asset Management & Maintenance Solutions Canada Inc has an exciting job opening for a talented individual like yourself. As a Financial Planner, you will have the opportunity to assess financial goals, develop personalized plans, and provide expert advice on investment strategies, retirement planning, tax optimization, and more. Join our dynamic team in Brampton, ON, and embark on a fulfilling journey in the world of finance.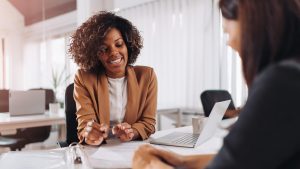 Job Details:
Position: Financial Planner
Salary: $50,000 annually
Working Hours: 37.5 hours per week
Employment Type: Permanent, Full-time
Start Date: As soon as possible
Vacancies: 1 vacancy
Benefits: Health benefits, Financial benefits, Other benefits
Location: Brampton, ON
Job Description:
As a Financial Planner at Asset Management & Maintenance Solutions Canada Inc, you will play a vital role in helping clients achieve their financial goals and secure their future. Let's delve into the exciting tasks and responsibilities that await you:
Assessing Financial Goals and Objectives: You will work closely with clients to understand their financial aspirations and develop comprehensive plans tailored to their specific needs.
Developing Personalized Financial Plans: Utilizing your expertise, you will create customized financial strategies that align with clients' goals, incorporating investment options, risk management, and insurance evaluation.
Analyzing Investment Options and Strategies: Your keen analytical skills will come into play as you assess various investment opportunities and develop strategies to optimize clients' portfolios.
Managing Risk and Evaluating Insurance Needs: Identifying potential risks, you will evaluate insurance requirements to safeguard clients' financial well-being.
Creating Budgets and Cash Flow Projections: You will assist clients in formulating budgets and cash flow projections to ensure effective financial management and wealth accumulation.
Providing Guidance on Tax Planning and Optimization: Your expertise in tax planning will help clients navigate complex tax regulations and optimize their financial positions.
Offering Retirement Planning Advice: You will guide clients through retirement planning, helping them build a solid foundation for a secure and comfortable future.
Recommending Appropriate Estate Planning Strategies: Collaborating with clients and legal professionals, you will recommend estate planning strategies that align with their objectives and protect their assets.
Assisting with College Savings Planning: Helping families plan for their children's education, you will provide guidance on saving strategies, education investment options, and available grants.
Monitoring and Reviewing Investment Portfolios: You will continuously monitor and review clients' investment portfolios, ensuring they remain aligned with their goals and market trends.
Conducting Periodic Financial Reviews and Adjustments: Through regular reviews, you will assess the effectiveness of financial plans and make necessary adjustments to optimize clients' financial outcomes.
Educating Clients on Financial Matters: As a trusted advisor, you will educate clients on various financial matters, empowering them to make informed decisions and achieve financial literacy.
Collaborating with Other Professionals: Working alongside accountants and attorneys, you will collaborate to provide comprehensive financial solutions that address clients' needs from all angles.
Assisting with Debt Management and Repayment Plans: You will offer guidance on debt management and develop repayment plans to help clients regain control of their finances.
Providing Guidance on Employee Benefits and Retirement Plans: Utilizing your knowledge of employee benefits and workplace retirement plans, you will guide clients in maximizing their benefits and securing their retirement.
Personal Suitability:
To excel in this role, you should possess the following personal attributes:
Dependability
Efficient interpersonal skills
Excellent oral communication
Flexibility
Initiative
Organized
Reliability
Team player
How to Apply:
If this incredible opportunity aligns with your passion for finance and helping others achieve their financial goals, we encourage you to apply. Follow the steps below to submit your application:
Online Application: Visit our website and complete the online application form.
Reference Number: Include the reference number FM-001 in your application.
Web Portfolio: Provide a link to your web portfolio showcasing your relevant work and achievements.
Screening Questions:
Please answer the following questions as part of your application:
Are you currently legally able to work in Canada?
Equal Employment Opportunities:
Asset Management & Maintenance Solutions Canada Inc promotes equal employment opportunities for all applicants, including individuals self-identifying as Indigenous people, Newcomers to Canada, Veterans, Visible minorities, and Youth.
Who Can Apply:
This job opening welcomes applications from the following candidates:
Canadian citizens
Permanent or temporary residents of Canada
Individuals with a valid Canadian work permit
Please note that if you are not authorized to work in Canada, we kindly request that you do not apply, as the employer will not respond to unauthorized applications.
In conclusion, Asset Management & Maintenance Solutions Canada Inc offers an exciting opportunity for aspiring Financial Planners to contribute to the financial well-being of individuals and families. Join our dedicated team in Brampton, ON, and embark on a fulfilling career where you can make a meaningful impact on people's lives. Apply now and take the first step towards a rewarding future in finance.