Enrich Concierge Inc., a leading provider of exceptional concierge services, is excited to announce a captivating job opportunity for a talented and dynamic individual to join our team as a General Manager.
This position presents a unique chance to lead and contribute to the growth and success of our organization. If you are a dedicated professional with proven leadership skills, we encourage you to read on and discover the possibilities that await you at Enrich Concierge Inc.
Overview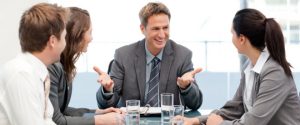 Enrich Concierge Inc. is seeking a results-oriented General Manager to spearhead the implementation of our organizational policies and programs. As the General Manager, you will play a pivotal role in strategically allocating material, human, and financial resources to drive our business forward.
With 5 or more years of experience and exceptional interpersonal skills, you will have the opportunity to create optimal working conditions and build a high-performing team.
Responsibilities
Join our vibrant team and unleash your potential with the following responsibilities:
Resource Allocation: Effectively allocate material, human, and financial resources to implement organizational policies and programs, ensuring seamless operations and strategic objectives.
Departmental Establishment: Authorize and oversee the establishment of major departments and associated senior staff positions, promoting organizational structure and enhancing productivity.
Financial and Administrative Controls: Establish and maintain robust financial and administrative controls, contributing to the organization's stability and growth. Approve promotional campaigns to enhance brand visibility and achieve business goals.
Strategic Planning: Collaborate with the executive team to establish objectives for the organization, formulate policies and programs, and drive continuous improvement initiatives.
Representation: Act as the organization's representative or delegate representatives for negotiations or other official functions, strengthening business relationships and fostering strategic partnerships.
Talent Acquisition and Management: Select and mentor middle managers, directors, and executive staff, empowering them with the necessary authority to excel in their roles. Create a conducive work environment that promotes employee engagement and drives results.
Personal Suitability
As a General Manager, your personal attributes will greatly contribute to your success in this role. We seek individuals who possess the following qualities:
Punctuality: Demonstrate a strong sense of time management and respect for deadlines.
Client Focus: Prioritize the needs and satisfaction of our valued clients, ensuring exceptional service delivery.
Dependability: Exhibit reliability and consistency in delivering high-quality work.
Efficient Interpersonal Skills: Effectively communicate and collaborate with team members, stakeholders, and clients.
Excellent Oral Communication: Articulate ideas and concepts clearly and concisely, fostering effective communication within the organization.
Flexibility: Adapt to changing circumstances and navigate challenges with agility.
Initiative: Proactively identify opportunities for improvement and take decisive action to drive positive change.
Judgment: Display sound judgment and decision-making skills, considering various perspectives and potential outcomes.
Organized: Maintain a structured and organized approach to work, managing multiple priorities with ease.
Reliability: Consistently meet commitments and deliver results that exceed expectations.
Compensation and Benefits
Enrich Concierge Inc. is committed to recognizing and rewarding the contributions of our team members. The successful candidate will enjoy the following benefits:
Competitive Salary: Earn $58.00 per hour for a full-time position of 30 hours per week, providing financial stability and growth opportunities.
Health Benefits: Access comprehensive health benefits, including dental, disability, and health care plans.
Long-Term Benefits: Enjoy group insurance benefits and long-term care insurance, ensuring your well-being in the years to come.
Additional Benefits: Explore various other benefits aimed at promoting work-life balance and personal growth.
How to Apply
To apply for the General Manager position at Enrich Concierge Inc., please follow these instructions carefully:
Prepare a Cover Letter: Craft a compelling cover letter that highlights your qualifications, experience, and passion for the role. Clearly articulate why you are the ideal candidate to lead Enrich Concierge Inc. in achieving its goals.
Eligibility Requirements: Ensure that you meet the following criteria before submitting your application:

Canadian Citizenship or Permanent Residency: You must be a Canadian citizen, permanent resident, or temporary resident with a valid Canadian work permit.
Work Authorization: Only applicants authorized to work in Canada should apply. If you do not possess the necessary work authorization, please refrain from submitting your application, as it will not receive a response from the employer.

Submitting Your Application: Send your application, including the cover letter, to this email. Be sure to include all relevant documents and provide accurate contact information.
Note: Only shortlisted candidates will be contacted for further evaluation and interviews.
Conclusion
Enrich Concierge Inc. offers an incredible opportunity for a talented and experienced individual to take on the role of General Manager. With competitive compensation, attractive benefits, and the chance to contribute to a growing and reputable organization, this position promises professional growth and personal fulfillment.
If you are passionate about leadership, possess the necessary qualifications, and thrive in a fast-paced and dynamic environment, we invite you to apply. Join Enrich Concierge Inc. on its journey to provide exceptional concierge services and make a significant impact in the industry.
Don't miss out on this exciting career opportunity. Submit your application today and take the first step toward a rewarding and fulfilling future as the General Manager of Enrich Concierge Inc.