Are you a passionate marketer looking for a new challenge? Fast Path Ltd, a dynamic and innovative company based in Logy Bay, NL, is currently seeking a talented Marketing Manager to join our team.
This permanent, full-time position offers a competitive hourly rate of $21.00, with a standard 40-hour workweek. If you're ready to take your marketing career to new heights, keep reading to learn more about this exciting opportunity!
Job Description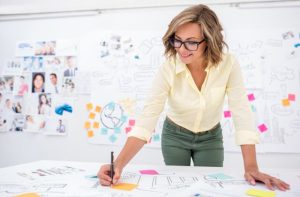 As a Marketing Manager at Fast Path Ltd, you will play a pivotal role in driving our business forward. With your expertise in marketing strategies and strong communication skills, you will develop and implement effective promotional materials, manage contracts, and market our business services to a wide audience.
You will work closely with our team to plan and control budget expenditures, ensuring optimal utilization of resources. Your exceptional writing and editing abilities will also come into play as you create engaging press releases, newsletters, and communications materials.
Responsibilities
In this role, you will:
Develop creative and impactful promotional materials to enhance brand visibility and attract target customers.
Manage contracts efficiently, ensuring smooth execution of agreements and adherence to deadlines.
Strategically market our business services to various stakeholders, identifying opportunities for growth and expansion.
Plan and control budget and expenditures to optimize resource allocation and achieve marketing objectives.
Write and edit compelling press releases, newsletters, and communications materials that effectively convey our key messages.
Collaborate with cross-functional teams to assist in product development, providing valuable insights and market research.
Direct and evaluate marketing strategies, ensuring alignment with company goals and objectives.
Oversee the development and implementation of communication strategies and information programs within the organization.
Evaluate advertising campaigns and provide guidance to clients on effective advertising and sales promotion strategies.
Serve as a spokesperson for Fast Path Ltd, representing the company in external communications.
Address written and oral inquiries from customers, partners, and other stakeholders in a timely and professional manner.
Assist in the preparation of brochures, reports, newsletters, and other marketing materials to support business initiatives.
Requirements
To succeed in this role, you should possess the following qualifications:
Language: Proficiency in English is essential for effective communication within the team and with external stakeholders.
Education: A Bachelor's degree in a relevant field provides a solid foundation for this position.
Experience: Ideally, you should have 1 to 2 years of experience in marketing or a related field, enabling you to bring valuable insights and creativity to our team.
Work Setting: Fast Path Ltd operates in a rural area, which offers a unique environment and potential for innovative marketing strategies.
Business Knowledge: A strong understanding of business principles and practices will help you navigate the competitive landscape and drive business growth.
Skills
In addition to the qualifications mentioned above, the following skills are crucial for success in this role:
Computer and Technology Knowledge: Proficiency in various software tools, including business diagram software, data analysis software, desktop publishing software, Mac OS, MS Access, MS Excel, MS PowerPoint, MS Word, and JavaScript, will enable you to effectively execute marketing campaigns and analyze performance metrics.
Area of Specialization: Demonstrating expertise in advertising, communications, customs services, e-commerce, market research, marketing, and sales will empower you to provide valuable insights and contribute to strategic decision-making.
Security and Safety: As part of the hiring process, a criminal record check and references will be required to ensure the safety and security of our team and customers.
Personal Suitability: Key personal qualities we value include punctuality, client focus, dependability, efficient interpersonal skills, excellent oral and written communication, flexibility, initiative, interpersonal awareness, judgement, organizational skills, reliability, and team-player mentality. These qualities will help foster a positive work environment and ensure successful collaboration among team members.
Benefits
At Fast Path Ltd, we believe in taking care of our employees. As a Marketing Manager, you can expect the following benefits:
Financial Benefits: Enjoy a competitive hourly rate of $21.00, providing fair compensation for your skills and contributions.
Health Benefits: Access long-term benefits, including group insurance benefits and long-term care insurance, to prioritize your well-being and peace of mind.
Learning and Development: We invest in our employees' growth by offering paid learning and training opportunities, empowering you to enhance your marketing skills and stay up-to-date with industry trends.
Team Building: Participate in team-building activities that foster a positive work culture, strengthen relationships, and promote collaboration within our organization.
Flexible Work Schedule: We understand the importance of work-life balance. Our company offers a variable or compressed workweek, providing flexibility to meet personal and professional commitments.
Remote Work: Fast Path Ltd recognizes the value of remote work. We offer the option to work remotely, providing a conducive environment for productivity and reducing commuting time.
How to Apply
If you meet the following criteria, we invite you to apply for this exciting opportunity:
You are a Canadian citizen, a permanent resident of Canada, or possess a valid Canadian work permit.
If you are not authorized to work in Canada, we kindly request that you refrain from applying, as we are unable to consider candidates without valid work authorization.
To apply for the Marketing Manager position, please send your resume and a cover letter outlining your qualifications and interest in the role to EMAIL. We appreciate all applications; however, please note that only candidates selected for an interview will be contacted.
Conclusion
Fast Path Ltd offers a unique opportunity for a talented Marketing Manager to make a significant impact on our business. Join our team and leverage your marketing expertise to drive growth, develop innovative strategies, and contribute to our company's success.
With competitive compensation, long-term benefits, and a supportive work environment, this position is ideal for an ambitious marketer seeking a fulfilling career. Apply today and embark on an exciting journey with Fast Path Ltd.